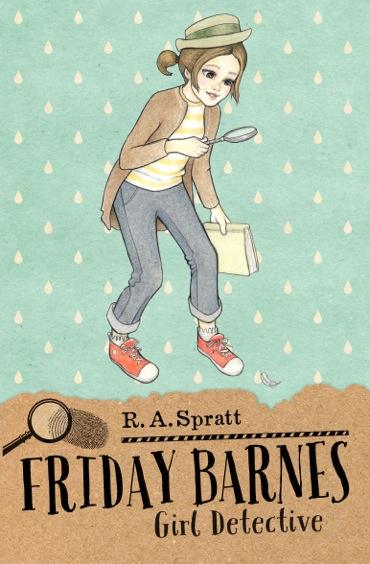 " Imagine if Sherlock Holmes was a 11-year-old girl!"
(From Back Of Book)
When Friday Barnes was rejected from university (she is only eleven!) her only choice was to go to high school. So after she solves a bank robbery and wins $50.000 she uses it to go to Highcrest Academy (a fancy posh money based boarding school). When Friday arrives she realizes that the school is actually a hotbed of crime and soon she is solving everyone's problems, even solving the mystery of the yeti running round the swamp!
"Will Friday Solve all Highcrest Academy's many crimes including the biggest one of all
-whats the point in high school?"
Activity: I had to choose 1 color that would explain my book and explain why I chose that color. My color: Light Brown. Explanation: I chose the color brown because, 1. it is the color of all Friday's cardigans. 2. brown suits a mystery. 3. Brown is just an all round plain dull color, Friday is just a plain, dull girl (in a good way).
Publisher: Random House in Australia (2014)